Unitec, bolt couplers are used in steel bar connection and repair application
Universal repair system of bolt rebar couplers connection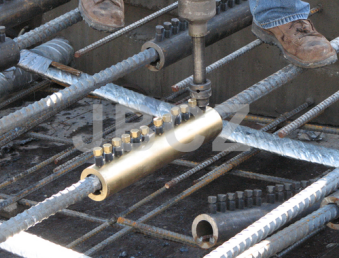 Product Features
Unite is a insurance system of bolt rebar coupler connection(MBT coupler), it is used to connect the diameter 12mm-40mm concrete steel bar(ASTM#4-#11)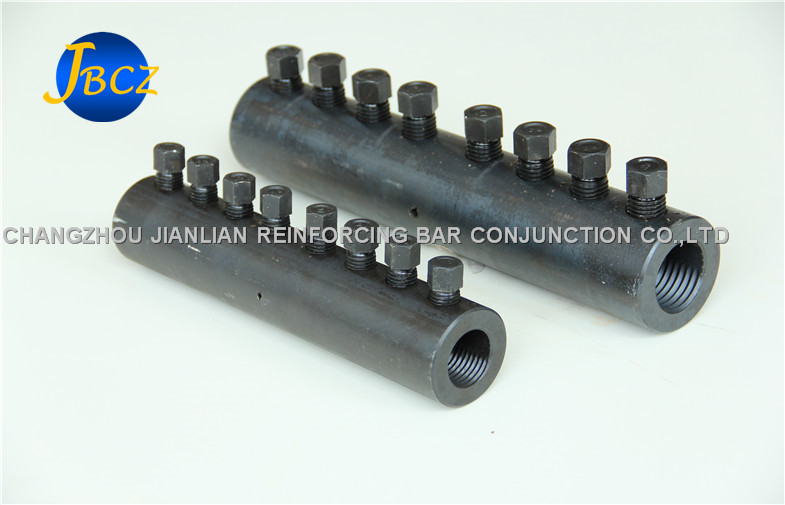 Installation Instruction
1. Put the end of first bar into Unitec bolt coupler until touch the center pin, using wrench to rotate the bolt from the center to the outside vigorously and adjust the center of stel bar.
2. Using the electric drive(air wrench) to tight the bolt from the center to the outside, until the head of bolt cut off.
3. Put the second steel bar into the coupler until touch the center pin, and repeat the operation. When using the wrench to tight the bolt, must be sure that the steel bar is aligned: the deviation of 25mm distance should not be more than 5mm (or the deviation of 1ft distance should not be more than 1/2).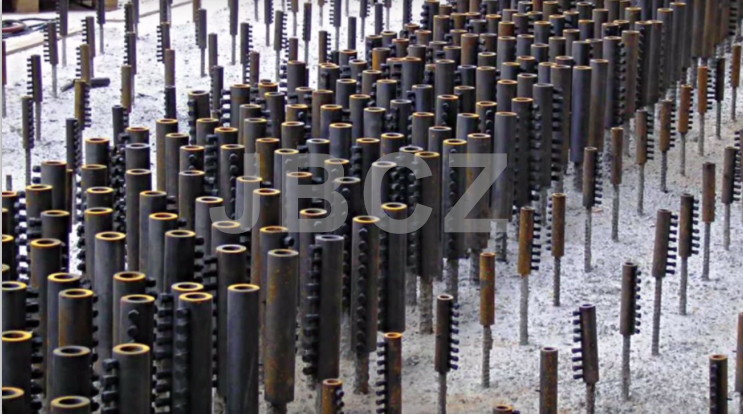 Requirements: don't process the end thread of steel bar, and don't rotate the rebar to influence installation. Which is used to brace the rebar is two toothed racks inside the rebar coupler. All bolts must be tightened to predetermine torque, so that can put them embed rebar. At the same time, racks bite the steel and the husk of couplers. After all the head of bolts are been cut off, finish installation.
The bolt of 10mm-20mm can use ratchet wrench to tight. For the large size bolt, recommend to use nut wrench, can't use percussion tools.
The test shows that JBCZ rebar coupler comply with the following design standard: BS EN 1992-1-1: 2004 (Europe Standard 2), British Standard BS5400, British Standard BS8110, American Standard ACI 318 and German Standard DIN 1045
Note: Not all types and sizes of rebar shear bolt couplers show the approval from related countries. The detailed information of rebar coupler's types and sizes from each countries' approval, please refer to the relevant approval documents, it can be provided according requirements.
ET Series
The rebar coupler from ET series can be used to connect the same diameter steel rebar, and it can used in case of no rotation of steel bar, the size range of this coupler is 12mm-40mm.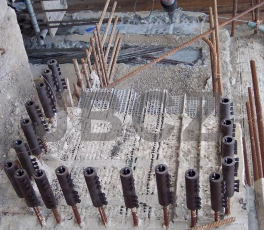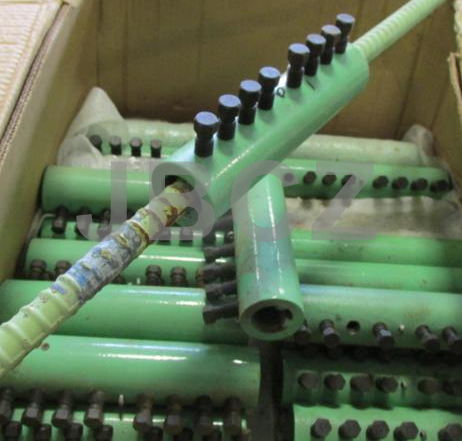 Applications: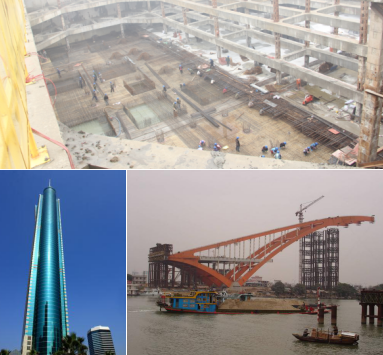 Internation Department:
Official Email: jb@jbcz.com