Cold Extrusion Press Coupler Connection System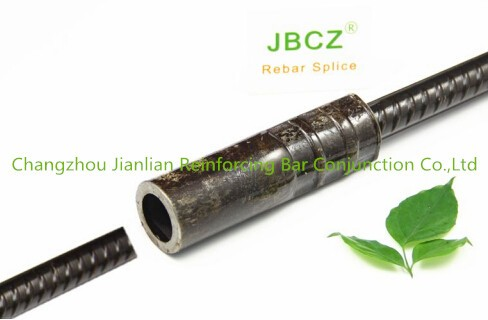 Product features:
Cold extrusion press system is a kind of flexible connection designed according to construction site. It is an easy operated method to connect rebar, no need to precast rebar in factory.
The swaging rebar splice is extruded on rebar ends with the pressure of high pressure device. The test result of this kind of connection can guarantee the tensile strength of connection specimen is no less than 125% of the normal yield strength of rebar. (rebar grade: 500MPa)
threadless rebar splice is butt-to-butt connection which is suitable for applications that have both tension and compression requirements.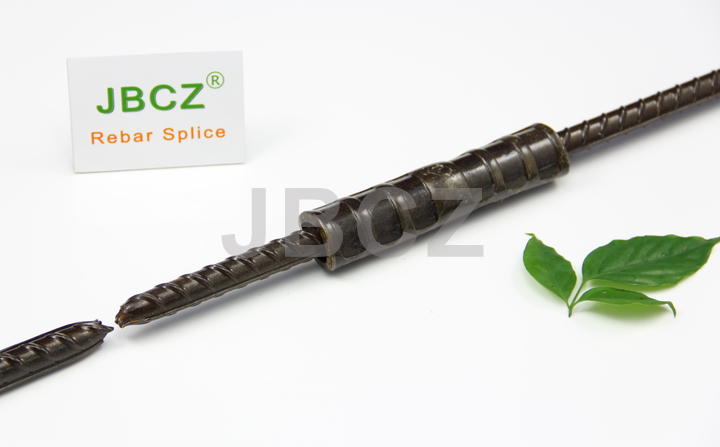 Advantages:
1. Suitable for repair or reform projects
2. Suitable for any rebar ends which are cold cut
3. No reducing the cross section area of rebar
4. All couplers have individual marks and batch numbers, so it is easy to trace raw materials. Totally produced in accordance with ISO 9001 standard.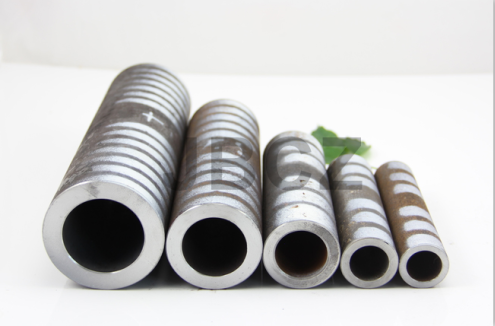 Installation guide
1. Site preparation work: clean and straighten rebar.
2. Mark on rebar half length of the coupler.
3. Put the coupler in the gauge length to limit the extrusion area, and then mark on both ends of cold extrusion press coupler.
4. We can't extrude coupler outside the marking area after marking. We should extrude the coupler from middle to both sides.
5. Prepare hydraulic tools and install the corresponding pressure moulds. Prepare pump to connect power. If the motor is 380V or 440V, please rotate the switch to correct motor first.
6. Insert half length of the coupler onto rebar, connect according to indicating mark.
7. Extrude coupler with required pressure.
8. Stop extruding when it reaches the pressure value of specified size.
9. The process above is repeated many times according to each size requirements.
10. Prepare as many rebar end as need to connect.
11. Insert the rebar need to connect into the coupler extruded on the first rebar.
12. Repeat the extrusion process on the connecting rebar.
| | |
| --- | --- |
| First, prepare coupler | Second, put the rebar into coupler |
| | |
| Third, extrude the coupler onto rebar, then put into the second rebar | Fourth, complete the screwless connection |
| | |
The strength of cold extrusion press connection is no less than rebar normal strength in tensile tests. It can also do the ultimate mechanical tests which can break on bar outside the connection according to client's requests.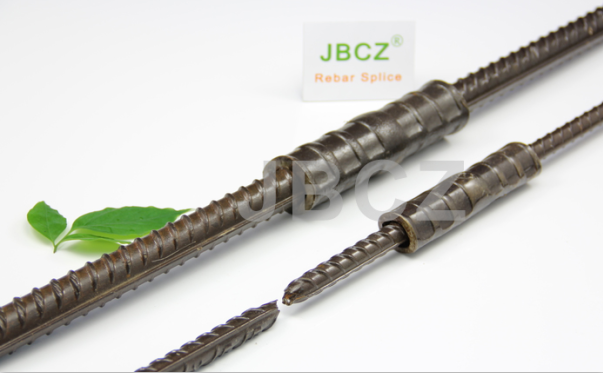 The parameter for standard rebar coupler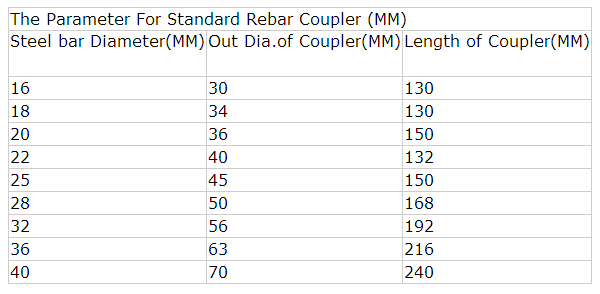 Application projects
Our products can applied to bridge rebar splice, Nuclear power engineering rebar splice, Seawater desalination rebar connection, LNG project rebar splice, Metro rebar connection, High tower rebar connection, Viaduct rebar connection and etc.


Machine matched(Hydraulic Clamp swaging machine) with cold extrusion press coupler
YJ-650 can process rebar dia. from 16mm to 32mm YJ-800 can process rebar dia. from 36mm to 40mm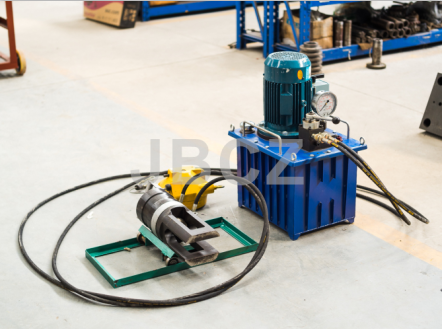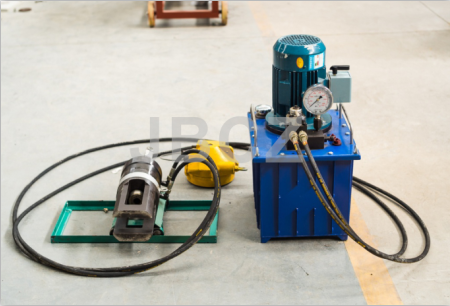 YJ650 whole machine + YJ800 depressor,can process 16-40mm.
Connection methods :
Parallel thread standard splice
Easy connection by bar rotation until full thread engagement . Parallel thread : no risk of thread mis-match. No risk of cross-threading.
Adding length splice
Even when both bars can't be rotated, use a JBCZ standard coupler . The coupler is fully engaged onto the extended thread of the connecting bar.
The assembly is simply completed by butting the bars end to end and screwing back the coupler onto the first bar until full engagement.
Bridging splice
When the end of reinforcing bar can't be closed (such as the situation happened during producing rebar cage) , JBCZ bridging splice is the method to solve this problem. Two ends of bar are threaded the standard length , then a ( bridging connection equipment ) is used to connect two reinforcing bars.
Reducing connection
When connect two bars with different diameters , in most situations , can reduce the rebar size with big diameter , then use standard coupler to connect it . But we recommend special reducing coupler , to avoid the difficult task of planning in advance the need of reducing couplers.
Terminal connection
It is a convenient alternative to hooked bars to provide end anchorages in congested areas. JBCZ standard anchorage heads are circular and have a net bearing area of 4 times or 9 times the cross-section of the bar.
Weldable coupers
For composite construction where concrete reinforcement bars must be welded to structural steel , use JBCZ weldable couplers, which are specially made from low carbon steel and which have a large chamfer for bevel welding.
II.Our checking tools:
stadium, airport, exhibition center, high building, residential building, shopping mall, meeting center, railway construction, elevated and high-speed rail station, and other projects. Since 1987, we have been manufacturing upset forging parallel thread rebar coupler, at the same time, we are the first supplier of developing, manufacturing, producing, selling, using with all supporting, we have our own engineering service department, and more than 200 technical service workers onsite. According the requirements of reinforcement connection quality and technical innovation onsite, we will provide technical service and develop at any time, so as to provide more effective on-site feedback to JBCZ production headquarters. According some onsite problems, the production headquarters will improve our own products constantly, so that the technology of reinforcing steel bar connection is improved. According this effective way, the quality of JBCZ rebar coupler and machine have been effectively improved, only own satisfaction, so that can be assured to the customer!
RFQ
Q: Are you trading company or manufacturer ?
A: We are factory. We are the FIRST manufacturer of rebar coupler since 1987.
Q: How long is your delivery time?
A: Generally it is within 5-10 days if the goods are in stock. or it is within 15-20 days if the goods are not in stock, it is according to quantity.
Q: Do you provide samples ? Is it free or extra ?
A: Yes, we could offer the sample for free charge , but clients do not need to pay the cost of freight.
Q: What is your terms of payment ?
A: Payment 100% in advance. Can communicate.
B:All the payment go through Aliababa Onetouch or Alibaba assurance payment

Q:Can you produce rebar coupler under our band?

A:We can customize size,coupler marking,we can just be your OEM factory in China
Q: How can I know the quality of JBCZ rebar coupler?

A: We can send you FREE SAMPLE to do test, or you can send us your rebar, we link it with our rebar coupler, then send back to you, if the test result is bad, we will pay you for the courier charges.

Q: Where is your company?

A:Our company is located between Shanghai and Nanjing China, if you arrive at Shanghai Airport, we are glad to pick up. It will take 2 to 3 hours from the Airport to our company by Car. You are very welcome to visit us!

We have American rebar connection, Chile rebar connection, Columbia rebar connection, Egypt rebar connection, UAE rebar connection, Australia rebar connection, Qatar rebar connection, Mexico rebar connection, ACI-318 Rebar coupler, AC-133 coupler, ICC-ES rebar coupler, type 2 rebar coupler, AC-133 coupler cyclic test, ACI-318 mechanical splice, American standard cyclic test rebar coupler, UK CARES rebar couplers, TA1-A test rebar coupler, TA1-B test rebar coupler, AFCAB rebar coupler, ISO15835 rebar coupler, Bartec coupler, DCL approved rebar coupler, Slip test rebar coupler and etc.
Any rebar connection problem , please feel free to contact us.
JBCZ International department customer service

Mailbox: jb@jbcz.com