Product Description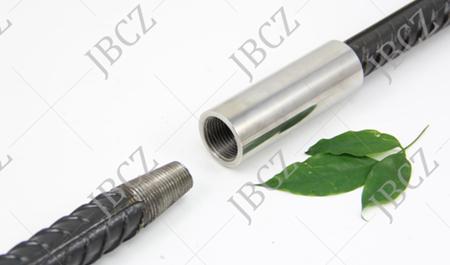 Taper thread rebar couplers are suitable for the majority of applications which require the steel rebar connection.
Providing assembles to the end of thread rebar usually, and only need to use the calibration of torque wrench to mix and tight the two contiguous steel bars together.
The design of JBCZ taper thread rebar coupler is suitable for concrete structure, it satisfies the requirements of BS EN 1992-1-1:2004(Eurocode 2) and BS8110 mechanical connection.
Certification
UK CARES technical report No. TA1-B (Size 12MM – 40MM)
DIBt approval No. Z-1.5-179. (Size 12MM – 40MM)
Note: not all types and sizes of rebar couplers are related to the national certificates shown. The type and size of rebar coupers and the details of each national certificates, it can require to reference related certificate documents.
TTS Standard Rebar Couplers
The design of JBCZ Standard taper thread rebar couplerc is used to connect two same diameters steel bar and the one can rotate. They are suitable the range of steel bar is from 12MM to 40MM.
The size of tapered thread rebar couplers:
Size

Outer Diameter


Length

Net Weight(kg)

Tensile strength

Yield strength

16




61

0.136


620mpa

750mpa

420mpa

550mpa

20




88

0.332


25

35

96

0.523


32

45

107

0.953


40

55

131

1.674

We can also provide cryogenic rebar splice for LNG project .
Matched reinforcing taper thread machine
A standard, Chinese Standard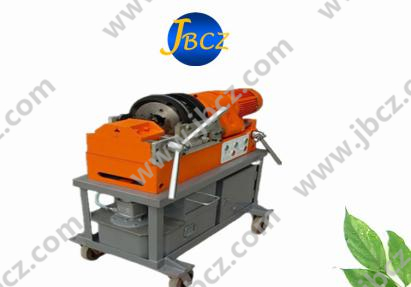 B standard, European Standard
Please consult JBCZ customer service
The introduction of international application projects
Our products can applied to bridge rebar splice, Nuclear power engineering rebar splice, Seawater desalination rebar connection, LNG project rebar splice, Metro rebar connection, High tower rebar connection, Viaduct rebar connection and etc.
Russian Federal Building is the landmark building of Moscow, the tallest building construction in European steel concrete structure.

Brief introduction of projects
In July 2005, China State Construction Engineering Corporation signed contract with Russian Mirax Group, China State Construction Engineering Corporation contracted the Federal Building A tower. The high of A tower is 354 meters and nearly about 100 floors, it is the tallest building in Europe and also the tallest building in world-wide reinforced concert structure. The total amount if A tower project contract is 58,000,000USD, it planed to complete structure construction in 2008.
East Tower, pinnacle: 506 m, roof: 360 m, floor: 93
JBCZ International Customer Service
Official Email jb@jbcz.com

We have American rebar connection, Chile rebar connection, Columbia rebar connection, Egypt rebar connection, UAE rebar connection, Australia rebar connection, Qatar rebar connection, Mexico rebar connection, ACI-318 Rebar coupler, AC-133 coupler, ICC-ES rebar coupler, type 2 rebar coupler, AC-133 coupler cyclic test, ACI-318 mechanical splice, American standard cyclic test rebar coupler, UK CARES rebar couplers, TA1-A test rebar coupler, TA1-B test rebar coupler, AFCAB rebar coupler, ISO15835 rebar coupler, Bartec coupler, DCL approved rebar coupler, Slip test rebar coupler and etc.
Any rebar connection problem , please feel free to contact us.