Description of Prouducts:
1.Standard Steel Rebar Tapered Threading Machine, can process 16-40mm

2. 100% higher than raw material steel bar, steel bar tapered thread process machine, this machine has been developed exclusively by our company, have been sold to Chinese customers, only sell to international customers!
This kind of machine consists of two machines, the idea of design comes from Lenton Company, it has passed the approval and test of Chinese authoritative organiztion and sold to 6 countries. The advanced advantage of this machine is that all the strength higher than raw material steel bar.
Our -170 low temperature steel bar connection applied in LNG project, and got Chinese National Patent Technology in 2014. At the same time, authorizing our company patent manufacture, it has been using in actual projects, and achieved the qualified approval by highest testing organization of government.
The result of testing, 100% higher than raw material steel bar.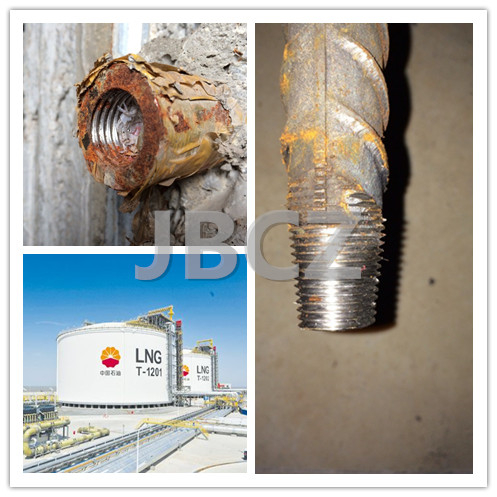 We have American rebar connection, Chile rebar connection, Columbia rebar connection, Egypt rebar connection, UAE rebar connection, Australia rebar connection, Qatar rebar connection, Mexico rebar connection, ACI-318 Rebar coupler, AC-133 coupler, ICC-ES rebar coupler, type 2 rebar coupler, AC-133 coupler cyclic test, ACI-318 mechanical splice, American standard cyclic test rebar coupler, UK CARES rebar couplers, TA1-A test rebar coupler, TA1-B test rebar coupler, AFCAB rebar coupler, ISO15835 rebar coupler, Bartec coupler, DCL approved rebar coupler, Slip test rebar coupler and etc.
Any rebar connection problem , please feel free to contact us.