Bartec Type---Upset forging parallel thread connection
Weldable coupler-----It's suitable for the connection between beam and column,including some special structure about the connection of steel plate,pre-cast connection.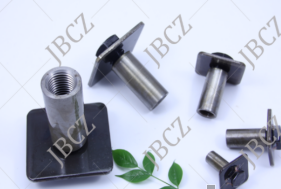 Brief introduction
JBCZ specialize in manufacturing upset forging parallel thread coupler and threading machine,rebar connection range:12-40mm size,it's equal to #4 #12 rebar specification of British standard.
JBCZ upset forging parallel thread coupler meet the international standard of:
ASTM American standard,BS4449 British standard,BIS-1786 India,JISG3112 Japan,KSD-3504 Korea ,Brazil ABNTNBR480:2007,Ukraine DSTU-3760,France NFA35-016,Europe BS EN10080,etc.
*Chinese national standard type couper(12-40mm)
Product Characteristic:
Bartec is designed for φ12-φ50mm(ASTM#4-#8)parallel thread mechanical rebar connection system.It's according to Eurocode 2,BS 8110,DIN1045,ACI 318,IBC,AASHTO,ASME Sec III Div 2 standard to design and manufacture.
Product Advantage:
No occupation rebar area in junction
Give full play to rebar ductile
Easy installation,no need wrench
One coupler can meet all connection requirements(standard/bolted coupler)
Production under strict standard of ISO 9001 and ASME quality warranty plan.Authorized by third part
Totally full trace ability to origin and production batch No.
Type 2 coupler is suitable for earthquake area
Do tests under reverse cycle circumstance
Solve the problem about rebar congestion
No need large quantity to connect the rebar
*It can pass below test :
0.5 million times -coupler fatigue test,
1.5 million times-coupler fatigue test,
2 million times-coupler fatigue test,
3.5 million times-coupler fatigue test, coupler fatigue test
There're many types of rebar connection about weldable coupler,some column rotation structure which connect with steel plate weldable coupler,also some are embedded in the floor and there're some design requirements for special parts.Weldable type coupler is very flexible,it can be customized according to different application places and requirements from customers.The following pictures are common types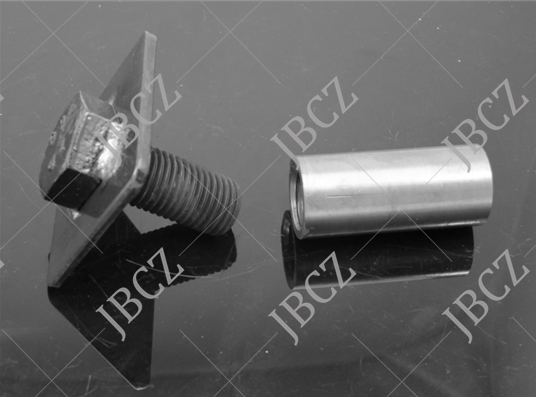 Anchor Rod Type :The whole bolt with plate is fixed,couplers can bidirectional connection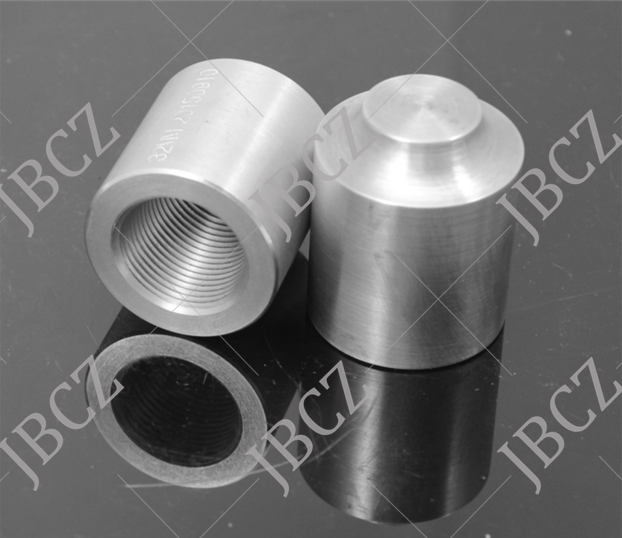 Unidirectional connection,it's very common in the connection of pre-cast and steel plate welding,the design of coupler is unidirectional connection and the other end is welding fixed mode.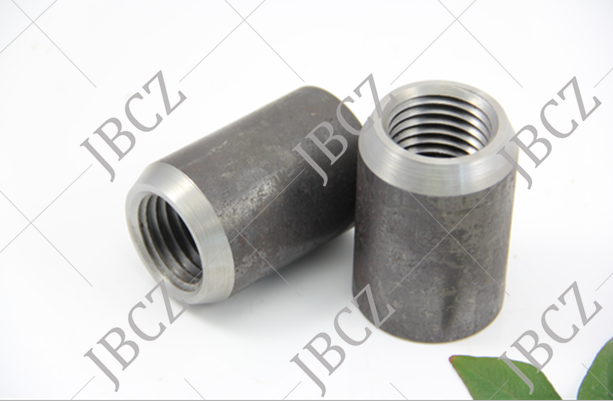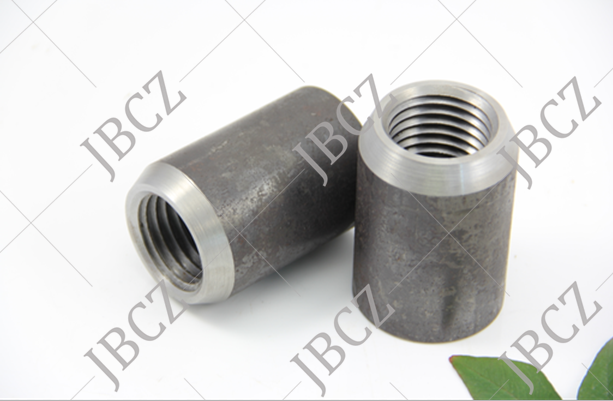 Weldable bidirectional mode,this kind of coupler can be used in weldable connection,it's a kind of versatile, flexible,bottom plate connection can be used as pre-cast system,steel column connection can be used as extend system and it also can be used as bidirectional anchor rod connection.It's popular with customers in weldable connection.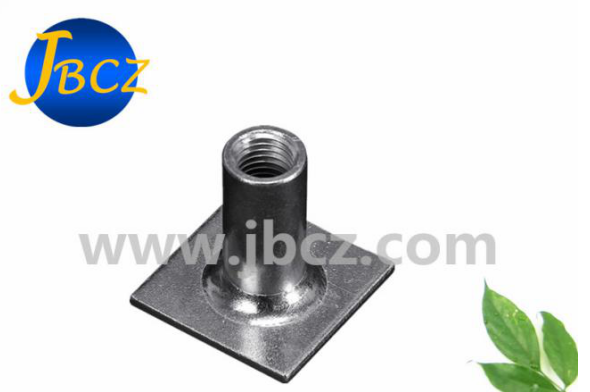 Compete set of weldable coupler connection,coupler is welded with steel plate directly,Both ends of coupler have two modes,one is go ,another one is not go . Go Mostly applied in the connection of two concrete board, Not go mostly applied in the concrete pre-cast.
We have American rebar connection, Chile rebar connection, Columbia rebar connection, Egypt rebar connection, UAE rebar connection, Australia rebar connection, Qatar rebar connection, Mexico rebar connection, ACI-318 Rebar coupler, AC-133 coupler, ICC-ES rebar coupler, type 2 rebar coupler, AC-133 coupler cyclic test, ACI-318 mechanical splice, American standard cyclic test rebar coupler, UK CARES rebar couplers, TA1-A test rebar coupler, TA1-B test rebar coupler, AFCAB rebar coupler, ISO15835 rebar coupler, Bartec coupler, DCL approved rebar coupler, Slip test rebar coupler and etc.
Any rebar connection problem , please feel free to contact us.